németh » koi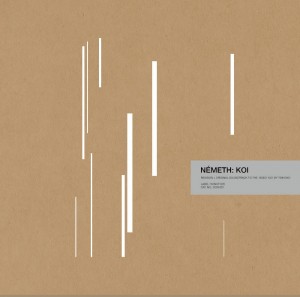 artist: németh
 title: koi
label: sonotope, 
2014 (12″/DL – son 001)Stefan Németh: synthesizers, guitarwritten and produced by Stefan Németh
mastering by Kassian Troyer
TRACKLIST:
.B KOI
---
12″: SOLD OUT
| | |
| --- | --- |
| | Download on iTunes |
KOI is both, the original soundtrack for an experimental movie, and an alternative reflection on the source material. It is also the first release by Stefan Németh (Innode, Lokai) under his own name since "Film" in 2008.
"Residual thoughts and images of a short moment". In a figurative sense, this text fragment about the video KOI by Tinhoko can be applied to Németh´s revision of the original film score. The music is not interacting with the images anymore, but is purely built on subjective perception and interpretation of memories connected with the visual part of the movie. For both tracks the starting point might be a similar one, but they propose a different route and a complementary view. Thus KOI 2014 contains traces of its precursor, but the initial backbone of the track slowly resembles a faraway echo, which is graduallly replaced by new elements that drive the music somewhere else. Unlike on "Film" – where the method was to shape filmscores to autonomous music – KOI contrasts the original with the alternative, or one version is thought to expand the other.
KOI comes as limited edition of five 12″ dubplates with screen printed record sleeve, as well as digital download.
---